6 tags
Atlantic
Flickr
4 tags
Favorite Records of 2012
I know I missed so many great releases in 2012. The first 6 months of the year found me largely focused on wrapping up and releasing my latest record, Respire. However, music is a vital part of my day. It serves a valuable function in my day. I spend a lot of time on the road, in my recording studio, sitting at a computer designing things, retouching photography, etc. The following list shows the...
8 tags
We Are All Ghosts Compilation
The year has kicked off with quite a flurry of busy activity. Design, recordings, photography, mastering, writing music, illness, etc. So, here's something I unintentionally neglected to mention at the beginning of the year. Around the end of 2012, a lovely compilation was released that featured my new track "Ignis Gloria" along side some wonderful pieces of music from Cousin...
10 tags
New Song: "Ignis Gloria" (FREE DOWNLOAD)
My new track "Ignis Gloria" now available as a free download. Enjoy! A little something to warm up the winter. =)
10 tags
Headphonaught Top 50 Releases of Note in 2012
Was excited to recently discover that my album Respire made it on to this lovely list from the Headphonaught site. A lot of really wonderful artists on there and I'm honored to be in such great company.
4 tags
...And To All A Good Mix! (***FIXED LINKS***)
Over the course of any given year, I have the privilege of working with many musical artists from recording, mixing and mastering to researching music for commercials and films. I'm constantly exposed to a variety of genres. While I have certain genres that I love, there are always random songs that seem to scratch a musical itch in just the right way. They involuntarily end up as part of...
3 tags
Thank You! Stadiums & Shrines (Best of 2012)
End of year lists are popping up and I'm honored to discover I was added to the top albums of 2012 list for Stadiums & Shrines. Dustin Wong, Julia Holter, Tame Impala, Heathered Pearls, etc. are also on there. Not bad company. Happy holidays! Hug those you love as many times as you can. Cheers!
9 tags
Ocean Ink
Flickr
4 tags
Merci, ATTN: Magazine!
Honored and thankful for kind and deeply understanding words about my work from ATTN: Magazine. Thank you!  
6 tags
Black Water
Flickr
6 tags
Detroit Salvage
Flickr
4 tags
Interview
I recently answered some questions about my music and why I do what I do for the Headphonaught blog out of Scotland. Thanks Thomas for the opportunity. =)
4 tags
Thoughtful Words From Headphonaught
Thrilled to see some thoughtful words about the new album from Thomas at the Headphonaught blog. Cheers!  
4 tags
Big Thanks To A Closer Listen
Delighted to discover some lovely and very true words about my new album from Richard Allen at A Closer Listen.
8 tags
Respire
My new album is out. Now, the details and a stream of the whole album.  AVAILABLE AT: Beatport iTunes eMusic Amazon Respire is a body of work that explores the power and intimacy found in deep connections between people. The album is built around recordings of rhythmic and meditative breathing made by myself and some close friends in a quiet room. From there, even the instruments recorded in...
4 tags
Thank you FutureSequence!
FutureSequence posted some very flattering and lovely words about the new album today. VERY honored!
8 tags
Lake Michigan
Flickr
7 tags
Thank you Stadiums & Shrines!
Super stoked to discover today that my new album was featured on the always excellent Stadiums & Shrines website. Dave Sutton had many nice words to share and I'm quite honored to say the least. Image derived from a Delaney Allen photograph.  
11 tags
MASTERING: Widesky - Within That Aura
I recently had the joy of mastering the new Widesky release for the FutureSequence label. It's a richly dense listening experience from an artist as genuine as they come. Get it digitally from the label. Highly recommended! Check out a sample: <a href="http://futuresequence.bandcamp.com/album/within-that-aura"...
9 tags
Folly Beach
Flickr
17 tags
SEQUENCE3 From FUTURESEQUENCE
I had the proud privilege to be included on the recent SEQUENCE3 compilation from the FUTURESEQUENCE label out of the UK. My contribution is a new piece titled "Yours Mine Ours." It's the first unveiling from a new body of work inspired by the rhythms of human breathing. If you like the track, there's much more of this to come. There's an amazing roster of artists...
8 tags
MASTERING: Windy & Carl - We Will Always Be
I recently had the honor of mastering the latest release by Windy & Carl for the Kranky label. It's a fantastic album from a couple who have been masters of their craft for years. Get it digitally, on CD or Vinyl from the label, iTunes, Amazon or elsewhere. You won't be disappointed. Check out a sample: If you are interested in having me master a future release of yours,...
8 tags
Atlantic
Flickr
3 tags
MOST LIVED IN RECORDS OF 2011
All corners of the music world unloaded their top 10 lists right before Christmas it seems. I have a hard time really saying what is the best in any genre because it's so subjective. But I do know what gets a lot of milage in my house, car or recording studio. As friends were asking me what my top records were, I realized that this last year has been a year where I have lived in and with...
4 tags
SoundClouder of The Day!
I had the honor of being featured as SoundCloud's artist of the day. They featured my track "Night Ships." Audio: Night Ships by Swartz et Video:
12 tags
WINTER MIXES
Here's a little something I do for all my friends and family every year around this time. I take some of the fun or interesting stuff I've heard during the year and put together a few mixes that have a something for everyone. Experimental stuff, folksy chill stuff and some fun stuff for the hipster kids and their holiday sweater parties. My gift to you. Download, enjoy and I hope you...
10 tags
Trunk Bay
Flickr
7 tags
Tarmac
Flickr
12 tags
CREATIVE LIVING – Part 3: Mental Roadblocks &...
Yes! Back into some real content. Been putting my own words into action this year as my wife and I saw the birth of twin daughters at the beginning of the year. I've had to be more focused and intentional with my time than ever before. And so, the subject of living a creative life is even more dear to my heart than ever. Previously, I've discussed ways to open up more time to be...
11 tags
Lovers of A Feather
Flickr
7 tags
Angelus
Flickr
6 tags
In Holland
Flickr
5 tags
5 tags
Motor City Fever Dream Mix
I make a lot of pretty, textural, cinematic music. But I live in Detroit. A city whose culture has been heavily influenced by rhythm. From Motown to Hip Hop to Techno. Even our punk rock had a strong groove to it. So it's only appropriate that while driving around the city this summer, I should be accompanied by some sort of rhythm and groove. It's inescapable in this town. With that...
6 tags
Paint Creek
Flickr
4 tags
Recent Storm
Color is not an effect. The sky was actually this color.  Flickr
6 tags
West Coast Michigan
Flickr
4 tags
Lake Grass
Flickr
3 tags
30 DAY SONG CHALLENGE Day 15 - A Song That...
3 tags
8 tags
West End (London)
Flickr
3 tags
30 DAY SONG CHALLENGE Day 13 - A Song That Is A...
4 tags
3 tags
30 DAY SONG CHALLENGE Day 11 - A Song From Your...
5 tags
God In Ohio
Flickr
3 tags
30 DAY SONG CHALLENGE DAY 10 - A Song That Makes...
3 tags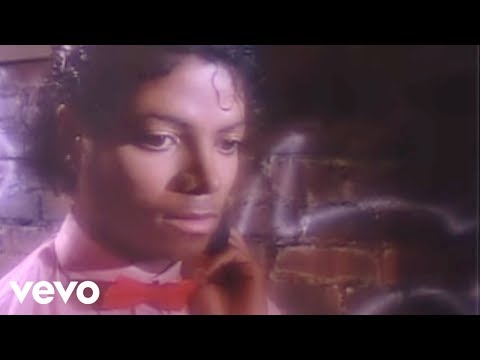 3 tags
30 DAY MUSIC CHALLENGE DAY 08 - A Song That You...
6 tags
Retired Boats
Flickr
3 tags
30 DAY SONG CHALLENGE DAY 07 - A Song That...